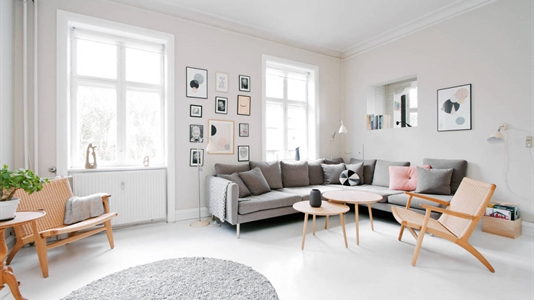 Uppsala - 2rok - tillsv - 16.675kr/mån
Elegant 2-Room Apartment in the Heart of

Uppsala Location: This modern gem is situated in a new and contemporary building, offering everything you need for a comfortable stay. The apartment is rented fully furnished with high-quality amenities. Both the sofa and bed are of the highest quality, ensuring a restful night's sleep. The TV is a state-of-the-art 65-inch OLED Evo, the latest version, perfect for movie nights and entertainment.

Perfect for Commuters: This property boasts an ideal location for commuters, with just a few minutes' walk to Uppsala Central Station. Bus connections are readily available, and a variety of restaurants and grocery stores are within convenient reach.

Feels Spacious: Despite being 55 square meters, the apartment offers the sense of a larger space, akin to 70 square meters, owing to its layout and ample natural light.

If you are a discerning tenant who appreciates comfort and convenience in a modern and centrally located residence, do not hesitate to contact me for more information and to schedule a viewing. This property is the perfect choice for those seeking the best of Uppsala!

The rent includes electricity and internet.
Du länkas nu till en annan portal, som evt. kan kräva betalning/medlemskap för bostadens kontaktuppgifter.